By NewsLine Staff
mail@floridanewsline.com
Mardi Gras is a period of revelry that takes place on the Tuesday prior to the start of the Christian season of Lent. Mardi Gras, French for "Fat Tuesday," is celebrated in various regions of the world, but perhaps nowhere are celebrations as festive as in New Orleans, where the French-Creole culture mingles with the parades, brass bands, tossed beads, and all around good fun and great food.
Partying around the clock requires eating to keep energy levels up. A hearty seafood stew can be the ideal choice for this fun-fueled day. Try this recipe for "Sunday Gumbo" from "Casseroles, Slow Cooker & Soups" (Taste of Home Books) from the editors of Reader's Digest/A Taste of Home.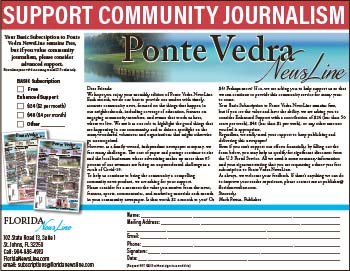 Sunday Gumbo
Yield: 16 servings
1 lb. Italian sausage links, cut into 1/4-inch pieces
1 lb. boneless, skinless chicken breasts, cubed
3 tbsp. vegetable oil
1 medium sweet red pepper, chopped
3 celery ribs, chopped
1 tsp. dried marjoram
1 tsp. dried thyme
½ tsp. garlic powder
½ tsp. cayenne pepper
3 cans (14.5 ounces each) chicken broth
⅔ cup uncooked brown rice
1 can (14.5 ounces) diced tomatoes, undrained
1 lb. uncooked medium shrimp, peeled and deveined
2 cups frozen sliced okra
In a Dutch oven, brown the sausage and chicken in oil. Remove with a slotted spoon and keep warm. In the drippings, saute the red pepper, onion and celery until tender. Stir in the seasonings; cook for 5 minutes. Stir in the broth, rice and sausage mixture; bring to a boil. Reduce heat; cover and simmer for 20 to 25 minutes, or until rice is tender. Stir in the tomatoes, shrimp and okra; cook for 10 minutes, or until shrimp turn pink, stirring occasionally.

Photo courtesy MetroCreative
Sunday Gumbo