By NewsLine Staff
mail@floridanewsline.com
The members of the St. Johns County School Board have selected four finalists to be interviewed for the next Superintendent of the St. Johns County School District — Dr. Elizabeth Alves, Dr. Vickie Cartwright, Tim Forson and Mark Porter — and the public is invited to two interview events.
Candidate interviews with the School Board are open to the public and will take place on Thursday, October 6 in the Auditorium of the SJCSD Administrative Building, 40 Orange Street, St. Augustine, 32084. Please refer to the interview schedule for specific times on Oct. 6.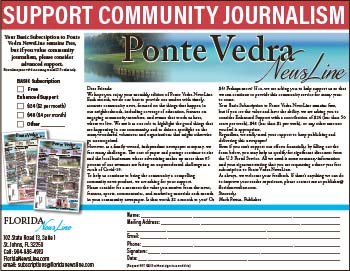 In addition, all employees and community residents are invited to a community reception for the finalists on Thursday, Oct. 6, at 6 p.m. at First Coast Technical College – Building C, 2890 Collins Ave., St. Augustine, 32084.  Attendees will have the opportunity to hear from and meet each of the finalists as well as provide input to the School Board for consideration.
To view the interview schedule, visit the SJCSD's homepage at www.stjohns.k12.fl.us and click on the Superintendent Search button.