Q: The Florida Legislature just wrapped up their term and passed the 2022 budget. How was your office affected?
A: Florida has the biggest budget ever passed, at more than $110 billion. In fact, the last couple of years, the budget has set a record, with this year being a 10 percent increase over last year and last year being a 10 percent increase over the previous year. Florida is booming. 
The new budget equated well for prosecutors. All state employees will receive a 5.38 percent raise to account for inflation, which was a nice gesture on the part of the legislature and will be very helpful to our office in light of our need to attract more prosecutors to work for us.
Q: Is your office short of prosecutors?
A: Yes. We have lost some employees to private practice, others to different government positions, and some have left the workforce. Then when you consider that law schools are at an all time low in enrollment, you can see that demand for prosecutors is greater than the supply. This is a recipe for a difficult time for retention and recruitment of new attorneys. We presently have approximately 72 prosecutors in the 7th Judicial Circuit, down from a high of 85. We have openings to fill and the increases in salary passed by the legislature will be very helpful to us.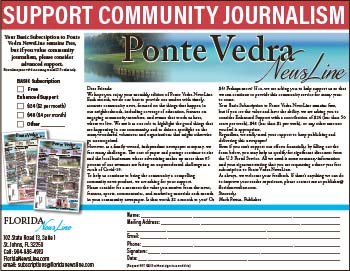 Q: What exactly can prosecutors expect as far as salary increases?
A: First, I'd like to point out that Florida ranks 47th out of the 50 states in salary, as in our prosecutors are among the least paid. Prosecutors will receive the 5.38 percent salary increase that all state employees will receive and in addition they will receive not less than $5,000 and no more than $10,000 recurring annually. This is unprecedented and will go a long way in the attempt to make our salaries more competitive.
Other employees in our office will also see increases. No one will make less than $15 per hour. We have 21 sworn state law enforcement officers in the 7th Circuit that serve as investigators and they will all get a 10 percent raise.