By Angela Higginbotham
angela@floridanewsline.com
Dr. Jeannine Mauney was born and raised in Winston Salem, N.C. She graduated from the University of North Carolina at Chapel Hill and went on to teach sixth grade science at a North Carolina middle school. But Mauney always had a strong desire to study medicine and after one year of teaching, she was accepted into the Wake Forest University School of Medicine. After completing medical school, Mauney made her journey to Jacksonville for her residency in obstetrics and gynecology at UF Shands. She fell in love with the area and decided to call Jacksonville home.
Mauney served women through the St. Vincent's Healthcare system for five years before joining Sekine, Rasner, Brock & Associates in 2016. She enjoys working in Mandarin and the patients that make her job so rewarding. Her passion for helping others and her genuine love of her craft keeps her humbled and dedicated. This middle school teacher turned physician has been recognized for numerous civic and educational accomplishments.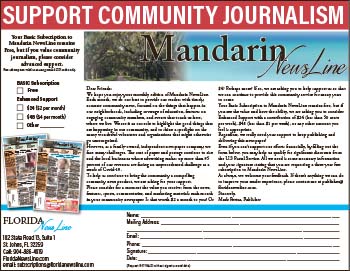 What do you enjoy most about working in Mandarin?
I enjoy the diversity of the area and I love the local shopping. I can do all my Christmas shopping right after work and I like having Earthfare and Whole Foods nearby as well. I've been very humbled about my reception in the Mandarin area. My job is very vulnerable and I'm so honored that people are comfortable enough to come to me with some of their biggest experiences in life. I'm very grateful for such a warm welcome into the Mandarin community.
What do you feel is your greatest accomplishment?
I would say helping women through very vulnerable situations is my greatest accomplishment. I get to be a calming voice, reassure them and hopefully help them through their situation.
What do you enjoy most about your work and what is the hardest part about what you do?
I get to experience miracles every day. These families allow me to share in such a special experience and I love having the opportunity to contribute to the birth of their child. The hardest part is not always having all the answers. I do all I can, to the best of my abilities, to help people. In my career, I'm a student every day. I'm always striving to become a better surgeon and be the best at my craft that I can possibly be.
What do you enjoy doing in your spare time?
I enjoy reading, traveling and shopping. I have a trip to Bali, Indonesia coming up and I'm very excited about that.
What attribute of your personality might people be surprised by?
I'm a goofball. I love comedy and I love to laugh. I think my demeanor is patient and quiet, but I'm humorous and sarcastic too.
Photo courtesy DanHarrisPhoto.Art.
Dr. Jeannine Mauney