By Traci Gunston
mail@floridanewsline.com
Each year, fifth grade safety patrols from all over Duval County gather to compete for the coveted Safety Patrol Play Day trophy. Early on the morning of May 6, at the Police Athletic League on Monument Road, 26 Duval County public and charter schools were represented, with more than 360 participants, including 52 patrol sponsors.
Competitors met up to compete in six relay race competitions and games with hopes of bringing home the trophy and bragging rights for their school. Relays and games included the three-legged race, sack races, stickball relays, spoon relays, tire relays, and the softball relay. As hundreds of families and friends looked on, the students competed in each round of competition.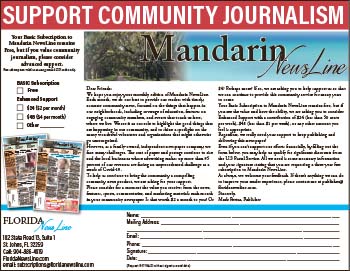 At the end of an amazing day of team patrols came away with this year's trophy and bragging rights. The team of 23 safety patrols who participated that day, with the guidance of their two dedicated sponsors, Corey Wesner, and Maria LeStrange, persevered to bring home the first-place trophy to Greenland Pines for the 26th time.
Lestrange said, "I am proud of this special group of patrols, and how hard they worked today! I would also like to thank our school administration, faculty, staff, and community for their continued support! We did it!"
The Safety Patrol Play Day is an annual event sponsored by the Police Athletic League, AAA, Southwest Grill, and Veterans of Foreign Wars, who also provided food and drinks for all patrols and sponsors. Members of the Jacksonville Sheriff's Office Community Engagement Unit, Zone 5 Officers, retired JSO, JSO civilians, the FTO office and Police Explorers volunteered their time to make the event a huge success.
Photo courtesy Traci Gunston
Greenland Pines safety patrols with their first place trophy.