By Martie Thompson
editor@floridanewsline.com
Loretto Elementary School hosted Florida Rep. Wyman Duggan on June 27 as he visited the school after an invitation by School Board member Lori Hershey to learn more about the school's Career and Technical Education (CTE) in Multimedia. Loretto is the first elementary school in the county to offer CTE.
"I was very excited to collaborate with the CTE district team to bring this training to Loretto," Principal Tammy Haberman said. "It has enhanced our tech magnet and our students have gone to the next level."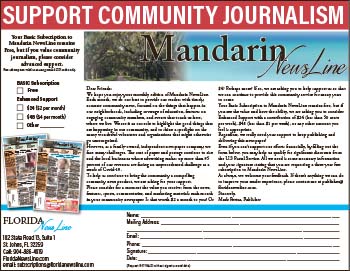 Students at Loretto begin the multimedia learning process in kindergarten and integrate increasing amounts of knowledge through fifth grade, when they make a final project and take an exam. Passing the exam leads to certification in multimedia, which then allows for a pathway to further instruction in middle school and high school.
According to Haberman, Rep. Duggan is a supporter of CTE and wanted to learn about how the program works at the elementary level. She felt the best way to let him know was to have three Loretto students share what they had learned and how they saw themselves using this knowledge in the future.
"He seemed very interested in what we were doing and how we were doing it," Haberman said.
The CTE Multimedia curriculum focuses on three things: a sound, motion and color presentation (using word processing programs, spreadsheets, and slide shows), cybersecurity, and digital arts. Students also learn things like internet etiquette and how to respond to emails. They expand their digital literacy skills and receive an industry certification upon successful completion. The school's three year plan includes expansion of CTE time to media resource time and ultimately to the classrooms, where teachers will provide individual or small group opportunities.
"We were pleased to host Rep. Duggan and share the successes of our students with him," Haberman said.
Photo courtesy Tammy Haberman
Loretto Elementary Principal Tammy Haberman with Florida Rep. Wyman Duggan.