Q: Can you give us your thoughts on the first day of school on Aug. 10?
A: On the first day of school, I was at Twin Lakes Academy Elementary, helping with students' arrival. I witnessed the traffic issues that they are experiencing. I also spent time at Greenland Pines Elementary and helped staff put tags on backpacks that are intended to help identify dismissal time.
On the second day, I substituted in a first grade classroom for part of the day. It was interesting for me, as a former middle school teacher, that this was my first time in a classroom with English language learners.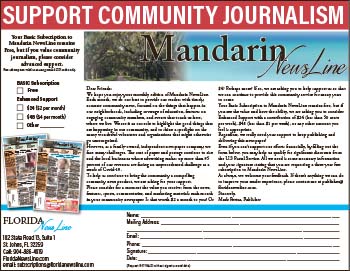 My observation was that at these schools, faculties, staff and principles were working hard to ensure that the first day of school was a success.
Q: Do you have any insight into the traffic issues [as of interview date of Aug. 16]?
A: We are aware of these issues with traffic and are hopeful that in time they will work themselves out. When I was a Twin Lakes Academy Elementary, I saw the line of cars still out on Point Meadows drive at 9 a.m. (school starts at 8:10 a.m.) It seems that for the first few days there were not as many bus riders and more parents dropping off and picking up their students, which increases traffic. This happens during the first few days of school each year and then levels off, so we are hopeful that will happen this year as well once everyone gets into their routine.
Q: Do you have anything else to share with District 7?
A: We plan to hold another Farm Share food sharing event in October at Twin Lakes Academy Elementary. The date is to be announced, hopefully in this column next month.
Q: How can our readers contact you?
A: They can email me at HersheyL@duvalschools.org or call me at (904) 316-360.