By Tiffany Merlo Phelps 
mail@floridanewsline.com
Bonnie Yales found her love of art at a young age by watching her mother knit and crochet. "My mother was very creative and very talented," said Yales, a Ponte Vedra Beach resident and artist. It wasn't long before Yales began expressing herself through tapestry, needlepoint and embroidery. "I really liked the effect of being drawn into a work of art because of the different textures." Now more than 500 synagogues, churches, institutions and private homes in many different countries feature Yales' needlepoint tapestries and textiles. When Yales went to Israel with her late husband (who was a rabbi) on one of his sabbaticals, she found yet another medium that she loved: mixed media. Within this realm, Yales discovered what has become a common theme in her paintings — three doves. She uses the doves to symbolize Christianity, Judaism and Islam all working together for a peaceful world. Yales often dreams about what she will create. "My watercolor and mixed media paintings depict rural scenes and floral and peaceful settings, a consequence of my extensive travels," said Yales, who was born in Cincinnati and lived in Boston for 40 years. "I am best known for visions of a peaceful and harmonious world which is reflected in my work." It is her desire to continue sharing this message with the world, and she hopes to return to Israel one day, a place that holds a special place in her heart.
Q: What is your favorite artistic subject?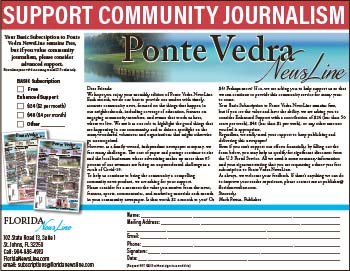 A: One of my favorite subjects is my religious homeland. The way all the buildings in Jerusalem turn pink because of the way the light reflects off the stone, believe it or not, it feels like the most peaceful place on Earth.
Q: Share what you did during your time in Israel.
A: I went to the Art Academy to study with the professors there. I was taught for a year by tapestry artist George Goldstein. He was an artist and architect who built synagogues and homes. He was my mentor without question.
Q: I understand that you taught art on cruise lines and currently teach at UNF. Describe these experiences.
A: I taught painting and needlepoint on some major cruise lines such as Royal Caribbean, Norwegian and Princess for 12 years as a member of their enrichment program. At UNF, I teach classes in the Olli program for continuing education (55 and over). I teach classes in needle arts and experimental painting. I like the people. I make my classes fun, and they always come out with finished products. I love being with people and turning them on to art. I plan to teach at the Atlantic Beach Arts Market as well where some of my work is featured. I was invited to join the juried Atlantic Beach Arts Market.
Q: Art played a part in meeting your husband Ray Gibson. Can you explain that meeting?
A: We met at an art gallery where my work was being featured. I happened to go alone for this opening, and I was just sitting there when he asked to sit next to me. We ended up going to dinner and then brunch the next day. We have been married for 14 years. He has his own handyman business and used to be the lead framer for Michaels.
Q: What are some of your most cherished career highlights?
A: My work is exhibited at the State Capitol buildings of Boston and Columbus. I thought I was going to faint when I received this honor. It was so overwhelming and impactful. My work is also exhibited at the Hebrew Union College chapel, the YMCA and the King David hotel in Jerusalem. I also won the first-place award at the "National League of American Pen Women" conference in Daytona Beach for my tapestry art entitled "War and Peace."
[Author's Note: Yales' work is currently being represented at A'propos Boutique in Ponte Vedra Beach and at the Atlantic Beach Arts Market.]


Photo courtesy Tiffany Merlo Phelps 
Bonnie Yales