By Tiffany Merlo Phelps
mail@floridanewsline.com
Ponte Vedra Beach resident Molly Hunt credits her parents with teaching her the art of public speaking. As the youngest of six children, Hunt observed her late father, Ty Boyd, work in radio and television, go into professional speaking and then teach others to do the same. Hunts' parents parlayed that into Ty Boyd Inc., a globally known executive communications and coaching company that began in North Carolina. More than anything though, Hunt's parents led by example in how they both treated other people. This lesson was not lost on Hunt. "They had a true calling to help others learn," said Hunt. "My father was the most humble, kind, compassionate and others-focused person I have ever known up to the day he died, literally to the day he died." Hunt's path to joining the family company was not immediate; however, her family ties and own desire to help others prevailed, and she joined the company 22 years ago. Most importantly to Hunt (now the chief executive officer), her father's legacy lives on through a "very gifted staff" at the 40-year-old company. "I am nothing without them."
Q: Did you picture yourself working in this role when you were younger? 
A: Heck no! I wanted to be a golfer. I thought golf would be my life and my career. I ultimately earned a psychology degree from Queens University, and I ended up working at a television station in St. Petersburg doing voiceover work and promotional pieces. I missed my family so much. My mom said, "Look, we are trying to grow the company; why don't you join us?" So, I did. I took out the garbage, did filing, basically grunt work and made no money for a while. I kept growing with the company and developing and eventually took our signature Executive Public Speaking course.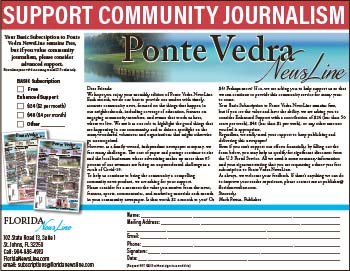 Q: Were you nervous when you took your first course? 
A: Absolutely! I have been to that debilitating place. When I went through that first course, I had the added pressure of having my mom, dad and sister present in the back of the room on the third day. I wanted so badly to wake up with the flu, but no luck. Once I delivered my final speech, I was elated. Not because class was over, but I proved to myself that I could do it. 
Q: You were closest to your late sister, Anne, who was the oldest and also worked at Ty Boyd Inc. as your boss. Explain that relationship and how Anne's legacy continues today. (Anne was diagnosed with anaplastic thyroid cancer in 2016 and passed away in October 2017.) 
A: We were 12 years apart, so we were considered the bookends. She is my soulmate and always will be. We traveled 22 years together and traveled the globe multiple times and never argued. She was the heartbeat of Ty Boyd and will always be a deep part of who we are as individuals and as a company. Anne embraced our clients as family. She now carries the title of Chief Angel Officer, and we created the Anne Boyd-Moore Scholarship to honor her.
Q: What is your life philosophy? 
A: God first, family second and work third. This is a common thread with everyone we hire.
Q: Share one public speaking tip. 
A: Remember that it is not about you. We put so much focus on ourselves and that is not where the focus needs to be. Think about what the audience needs. Think about being more like a teacher and also being interactive. It is like you are having a mini-conversation with many people rather than a presentation to a crowd. 
Q: Identify one childhood memory that really impacted you. 
A: Dad had to go into the office one Saturday at the television station and he was bringing me and my brother Elliott with him. We always cut through this one neighborhood. This particular day there was a major downpour, and we passed this man who clearly wasn't from the neighborhood. He was maybe waiting for a bus, but my Dad backed up and never once said anything to us. He rolled his window down and said, "Hey man, hop in. Where are you going?" The guy was both scared and relieved. He had no umbrella and he was just standing there. He told my dad where he needed to go, and that is where we went. He was somebody who needed help, and that was all that mattered. This really epitomizes my family and our company — others focused.
Photo courtesy Molly Hunt 
Molly Hunt with her mother.