By Martie Thompson
editor@floridanewsline.com
Making the move with his family to Nocatee from Los Angeles was not the first time that Chris Schiavo followed his heart. He was born and raised in Atlantic City, N.J. before the casinos came to town. He lived with his parents above the family's grocery store. Eventually he moved away to Philadelphia to go to the University of Pennsylvania, where he earned a degree in communications. He held various jobs in media, including working for a small market television station, before following his heart and moving to Los Angeles to try his hand in the entertainment industry. He lived there for nearly 30 years.
He wanted to pursue a career in film editing, but ended up getting into sound editing and was the assistant sound editor on films such as "Armageddon," "Con Air," and "Patriot Games." Eventually he discovered and developed a love for improvisational comedy. He got married, had children, and then transitioned into reality television as a story producer and editor for shows like "Shahs of Sunset" and "Vanderpump Rules." But he kept coming back to improv; he said the training he had in this art form has helped him with his later jobs and even his life.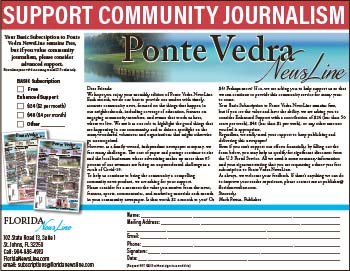 Q: How did you get started in improv?
A: I was working as an assistant sound editor in Hollywood and it was fun, but it wasn't really calling me. One day in the early '90s, a roommate of mine invited me to go to an improv comedy club and I thought, "Isn't that acting?" But after seeing it, this ended up being a transformative experience for me and I knew I had to do it. I took classes at the theater and after eight weeks was performing on stage with the other students. 
Q: How did you meet your wife?
A: I met Juliana at the Groundlings Comedy Theatre, where we did improv and sketch comedy as well. We were students together and became friends. After about a year we started dating and married in 2002.
Q: What are some of the benefits of improv?
A: Improv is fun and stress reducing. It teaches you how to be present in the moment, how to connect with other people and it taps into your creative side. I'm really excited to start teaching improv classes here. My dream is to share this love of mine with others. Improv, although it looks like it is completely unplanned, really requires quite a bit of training and learning — like a musician has to learn his scales before playing music. 
(Editor's note: At press time, Schiavo was scheduled to begin teaching an improv class in late September at First Coast Technical College through its Community Education Department. Another class is planned for the winter session at the University of North Florida. Visit www.levelupimprov.com for more information.) 
Q: How did you come to live in Nocatee?
A: Once Juliana and I had children (Bella in 2006 and Tallula in 2010), we started looking at the world differently. We lived in Burbank, which is a bedroom community of Los Angeles, but even that was getting more fast paced and crowded. We just didn't think the lifestyle was conducive to family and we wanted our kids to have fun and be safe. Juliana grew up in Miami and we knew we wanted to be near the ocean, so we looked into moving to Florida. Juliana did lots of online research and found Nocatee, a community that was safe and family oriented. We were blown away when we visited the area. We moved here in July 2017.
Q: What do you enjoy doing in your spare time?
A: I love being outdoors and biking. I even enjoy mowing the lawn. I also like playing tennis and going to the beach. 
Photo courtesy Chris Schiavo
Chris Schiavo and family