By Captain David Lifka
mail@floridanewsline.com
We are approaching the time of year where if you are not out fishing, you just might be out holiday shopping instead. If you do happen to find yourself in that predicament, fishing tackle and gear make great gift ideas for anyone who fishes or wants to learn to fish. Tackle boxes, and what goes in them, are a good place to start.
Common items to complete or add to a tackle box are many: hooks, weights, line, swivels, floats, artificial baits, lures, pliers, knife, and a hook remover. A new or larger tackle box to go with this tackle could also be a good idea.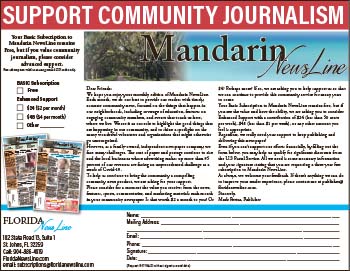 If a tackle box and tackle are not needed, more rods and reels usually are. They can be bought separately or in combinations. You can look for those that are designed for specific types of fishing, such as freshwater, saltwater, bass, surf, crappie, and offshore. For those who are new to fishing, a medium to light action rod and spinning reel would be a good place to start. For the younger kids, a push button rod and reel combination is a simple outfit to get them started.
These days, apparel has become a big part of fishing for many anglers. It's not just about looking good on the water, but the comfort and protection from the sun that fishing apparel provides. Everything from head to toe is available to keep your angler looking like a pro, and feeling comfortable. Hats, caps, face masks, polarized sunglasses, UV protection shirts, fishing shorts, and anti-slip shoes all make very nice gift ideas for the fishing people in your life.
Fishing carts, marine electronics, foul weather gear, binoculars, fillet knife, cast net, aerated bait bucket, long term cooler, a waterproof dry bag, and even a kayak are some of the many more tackle and gear gift ideas out there. If unsure of what to get, don't be afraid to ask the person you are shopping for. Chances are they know exactly what they want and need. And if all else fails, a gift certificate will make everything right.
Fishing Report: Less rain and a mild fall has improved fishing in the St. Johns. Live or dead shrimp around docks could produce a redfish or two. Until colder weather arrives, area fishing here and at the beach can be good.
Whether you catch one, none, or some, the family time spent fishing will last a lifetime.
Email your Catch of the Month photo to catchofthemonthpictures@gmail.com. Be sure to include the name of the person(s) in the photo, the name of the person who took the photo, the type of fish and date and location of the catch. We will select a photo each month for publication.
Photo courtesy Ken Miller

An October surprise for Ken Miller of Mandarin, who caught four nice black drum in the Intracoastal Waterway on fresh dead shrimp.