By Janie C. Farina LPGA
mail@floridanewsline.com
Is your golf game "aging gracefully"?
"Grow old along with me! The best is yet to be, the last of life, for which the first was made. Our times are in his hand who saith, 'A whole I planned, youth shows but half; Trust God: See all, nor be afraid!" ~Robert Browning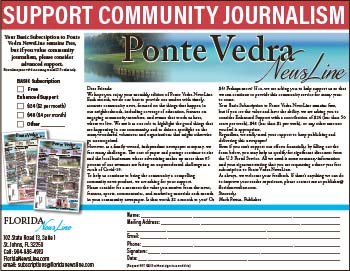 Is your golf game aging gracefully, or is golf aging you? Determined to grow old with the equipment you've had for decades, or maybe hoping to breathe new life into your golf game by trading your whole bag in for a younger model? Can new clubs actually reverse the golf aging process?
Personally, I like hanging onto things — especially my golf clubs, as I feel dedicated to the fine-tuning of a swing, by using equipment that I've become used to. Only recently, I've become unfaithful to my steel shafted irons from 2003.
What's the equipment "facelift" all about? Everything from bags, shoes, and especially, golf clubs:
Bags: My memories of playing golf and carrying my Sunday bag involved laying the bag down on the ground every shot, then bending over to pick it up again. When the stand bag came along, it alleviated many sore golfers from early back pain.

Shoes: No more metal spikes to tear up the greens or wooden pro shop floor that splintered endlessly. Now plastic spikes are incorporated into the sole of the golf shoe, with sneaker-like weightlessness to eliminate sore, achy feet during a round — and spike marks or blemishes on the green are faded memories.

Club head design: Irons, woods and putters can add years to your game with forgiving head designs, such as cast vs. forged irons and face balanced putters that enable players to smooth out the wrinkles in their putting stroke. Driver heads have expanded to dirigible size by using metal composites for thinner, lighter and stronger design.

Shaft composite: Not only is graphite technology the fountain of youth for players with physical challenges, slower swing speeds, beginners, seniors, and juniors, but also for advanced players with swing speeds the young bucks possess. These lighter, longer, more stable shafts allow players to swing faster, gain more distance, and create higher launch angles for more desirable ball flight.

Grips: Do we really need a golf glove, with grips that feel like baby's skin and have the tackiness of Elmer's Glue? Not to mention the colors, shapes and sizes that putters sport, these days? (If you're getting blisters, a golf lesson on how to hold the club may be in order, but if your hands sweat a glove is a great idea).
Now that my carry bag feels like a feather holding my new fitted graphite clubs, cushy new grips that arthritic fingers love to hold, and knowing my shots are traveling light years farther and higher at my age that shouldn't be legal, growing old with new golf technology has made a believer out of me — that the "best golf" is "yet to be"!
Keep golfing gracefully!