By NewsLine Staff
mail@floridanewsline.com
As the seasons transition from summer to autumn, it is time to incorporate hardier recipes into the dinner repertoire. But just because something seems to be more filling doesn't mean it has to be high in calories or compromise light eating plans.
Cooks may be surprised to discover how much flavor is nestled within this 300-calorie "Spinach-Walnut Stuffed Chicken" dish from "Taste of Home: Healthy Cooking Cookbook" (RDA Enthusiast Brands) by the Taste of Home Editors. The cheese and chicken produce stick-to-your ribs satiety, and the toasted walnuts add a delicious crunch.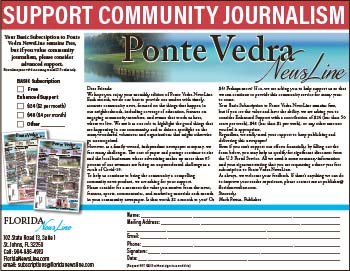 Spinach-Walnut Stuffed Chicken
Serves 4
½ cup finely chopped onion
½ cup finely chopped fresh mushrooms
¼ cup finely chopped celery
2 garlic cloves, minced
2 ½ tsp. olive oil
1 10-oz. package frozen chopped spinach, thawed and squeezed dry
¼ cup crumbled Gorgonzola cheese
4 boneless skinless chicken breast halves, 6 ounces each
¼ tsp. salt
¼ tsp. pepper
1 egg white
¼ cup ground walnuts
In a small skillet, saute the onion, mushrooms, celery and garlic in oil until tender. Stir in spinach and cheese; remove from the heat.
Cut a lengthwise slit through the thickest part of each chicken breast; fill with spinach mixture. Sprinkle with salt and pepper. Place egg white and walnuts in separate shallow bowls. Dip one side of chicken in egg white, then in walnuts.
Place in an 11-inch x 7-inch baking dish coated with cooking spray. Bake, uncovered, at 350 F for 25 to 30 minutes, or until chicken juices run clear.
Photo courtesy MetroCreative
Spinach-Walnut Stuffed Chicken