By Debi Lander
mail@floridanewsline.com
On a trip through the Blue Ridge Mountains of Virginia, I unexpectedly found myself spending a night in a "glamping" or glamour-camping tent. Here I was, nestled in ultra comfy king-size bed feeling more like a posh apartment than a large tent. This wasn't a movie set; instead, I was in rural Paint Bank, a tiny town comprising a general store, gas station, depot lodge, fishing cabins and a herd of buffalo. The as-yet-undiscovered hamlet offers distinctive lodging escapes and outdoor adventures. 
Paint Bank's current population hovers around 42, but the landmark in the Potts Valley nearly died after the railroad left. Fortunately, Wall Street financier John Mulheren and wife Nancy gradually purchased properties and brought them back to life. They spared no expense, even bringing in a red caboose as overnight accommodation.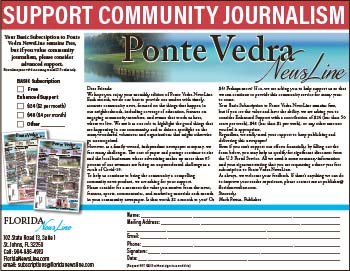 If you have any interest in whitetail bow hunting, eastern gobbler hunting with a shotgun or bow, fly fishing for rainbow trout, float trips on the Greenbrier River or simply escaping the city for a mountain retreat, head to Paint Bank. The scenic beauty of the area (near the West Virginia border) calms; it's truly breathtaking — and that's without counting the herd of 200 bison and Oreo cows (Galloway Belted black cows with a broad band of white running around their bellies). 
You can dine at the Swinging Bridge Restaurant, a rear addition to the General Store that incorporates indoor trees, a second-story rope bridge and a little brook running through it. Nancy Mulheren explained that the trees were constructed from foam, like many Disney imitations, but they fooled me. John wanted a creek for indoor fishing, but logistically it turned into more a stream with taxidermied animals — think Bass Pro Shops displays. The homey-feeling restaurant serves mighty fine bison burgers and steaks from the herd raised down the road. All menu items are made from scratch with handed down local recipes. 
John and Nancy Mulheren stumbled upon the place back in 1986. John had big plans, but unfortunately lost his life in 2003. Nancy continued in his memory and for their large family of adopted children and now grandchildren. They consider Paint Bank a second home and Nancy's artistic touch is everywhere. 
I stayed in the 5-star glamping creekside tent, complete with a bathroom containing a separate toilet and shower enclosures. I also enjoyed a flat-screen TV, an array of reading material and a bottle of Champagne. A breakfast basket of goodies and thermos of coffee were delivered to my door in the morning. I reveled in the luxurious tent, but would have been equally impressed by a night in the authentic caboose or the cozily decorated 1909 depot lodge. There's also a to-die-for fishing log cabin and the authentically refurbished 1967 Airstream "Land Yacht" Overlander trailer. All incorporate antiques, period photos and modern accent pieces like the pages of a home interior design magazine. 
Meander Paint Bank's grounds and you'll come the renovated, partially working Tingler's Mill. There's plenty of grass for picnics and letting the kids run, or just sitting on porch rocking chairs, passing the time. Swings and benches are located down by the river. A fascinating state run fish hatchery rests nearby. 
Although quirky, Paint Bank is a getaway that would more than please a variety of discerning visitors from day-trippers at the West Virginia Greenbrier Resort to romantic couples or motorcycle and biking groups, hunting and fishing enthusiasts, family reunions or singles. And, best yet, it's very affordable. I'm ready to return for fall foliage. 
Visit www.thedepotlodge.com for more information. Visit www.bylandersea.com to read more of local travel writer Debi Lander's stories and travel tips.
Photos courtesy Debi Lander
Glamping tent from the outside.