By NewsLine Staff
mail@floridanewsline.com
Jacksonville Quiltfest returned to the Prime Osborn Convention Center in September. This year's theme was "2020 Is Sew Perfect, Finally." Used eyeglasses were collected and the silent auction benefited the Florida State College at Jacksonville VERC (Vision Education and Rehabilitation Center). Nearly 400 stunning quilts, from miniatures to large, were on display. The combination of complex patterns, unique techniques, and a mastery of skills yielded something for everyone to enjoy.
The Best of Show was awarded to Margaret Solomon-Gunn for "The Value of Violet," an appliqued quilt with hand guided machine quilting to enhance the visual appeal. Artists and quilters from around the country submitted quilts to be displayed, making competition keen, but many local quilters held their own and were among the award recipients.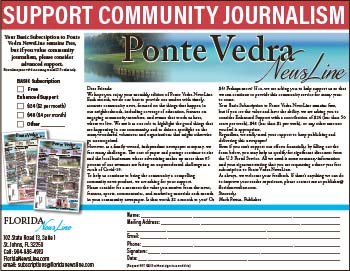 Quiltfest of Jacksonville is a nonprofit organization comprised of the members in six sister guilds in Northeast Florida. Completely planned and managed by volunteers, this endeavor is meant to preserve the heritage of quilting as well as to be a source of information and inspiration and perpetuate a high quality of excellence. The annual exhibition is its primary activity, bringing thousands to explore the art of quilting, to shop, and to celebrate each other's accomplishments while giving back to the community.
The next Jacksonville Quiltfest will be Sept. 14 – 16, 2023. Since some quilts take years to complete, many will already be preparing for this annual show. Check out more winners at www.facebook.com/quiltfestjax or watch for the website updates to see this year's winners (www.quiltfestjax.com/gallery ).
Photo courtesy Sondie Frus, Jacksonville Quiltfest
Best of Show quilt, Value of Violet.